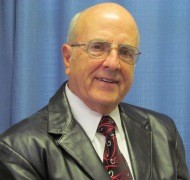 Charles
Dundas
Agent
Charles Dundas* has been an Insurance Agent for 29 years and focuses in Medical Insurance for Senior Adults. He has been on Medicare for 7 years and makes understanding Medicare very simple.
Charles enjoys working with people of all ages and would look a lot younger if he just had hair!
*The above-mentioned professional is not affiliated or registered with Voya Financial Advisors, Inc. Any information provided by this individual is provided entirely on behalf of the individual and is in no way related to Voya Financial Advisors,Inc. or its registered representatives.